Important for Govt. Exams : SSC CGL, SSC CHSL, NTPC, RRB, BANKING, UPSC 
Learning this way, will make learning easy for you! 🙂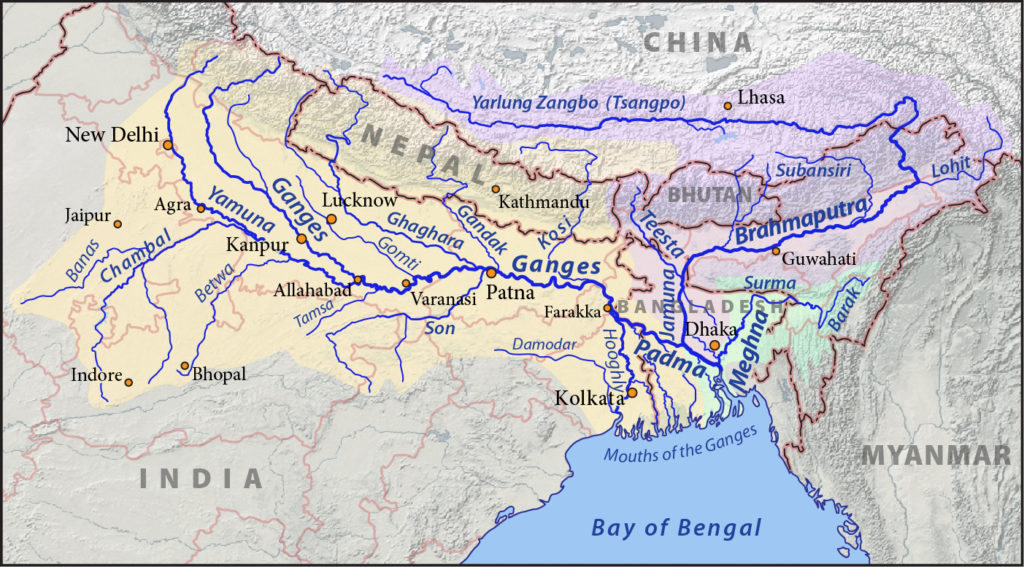 THE BRAHMAPUTRA
The Brahmaputra originates from chemyungdugg glacier near Mansarovar Lake in Kailash mountain range
It the only river of india which possess a male name BRAHMAPUTRA (Son of the loard Brahma)
It is a trance boundary river which flows through China, India and Bangladesh. As such, it is known by various names in the region

Tsangpo in Tibet
Dihang or sihang in Arunachal Pradesh and
Jamuna in Bangladesh

The Brahmaputra enters India through Namcha Barwa pass
It joins the Dibang and the Lohit river near Sadiya town of Assam and from there it called the Brahmaputra and Burlung-Buthur by local Bodos .
World's largest reverine island, the Majuli, is located in the Brahmaputra.
In Bangladesh it joins the Padama river (the Ganga)
National Waterways 2 is being developed on it
Bogibeel bridge is a combined road and a rail bridge over the Brahmaputra river in the north eastern Indian state of Assam between Dhemaji district and Dibrugarh district. Bogibeel river bridge is the longest rail-cum-road bridge in India
Major tributaries of the
Brahmaputra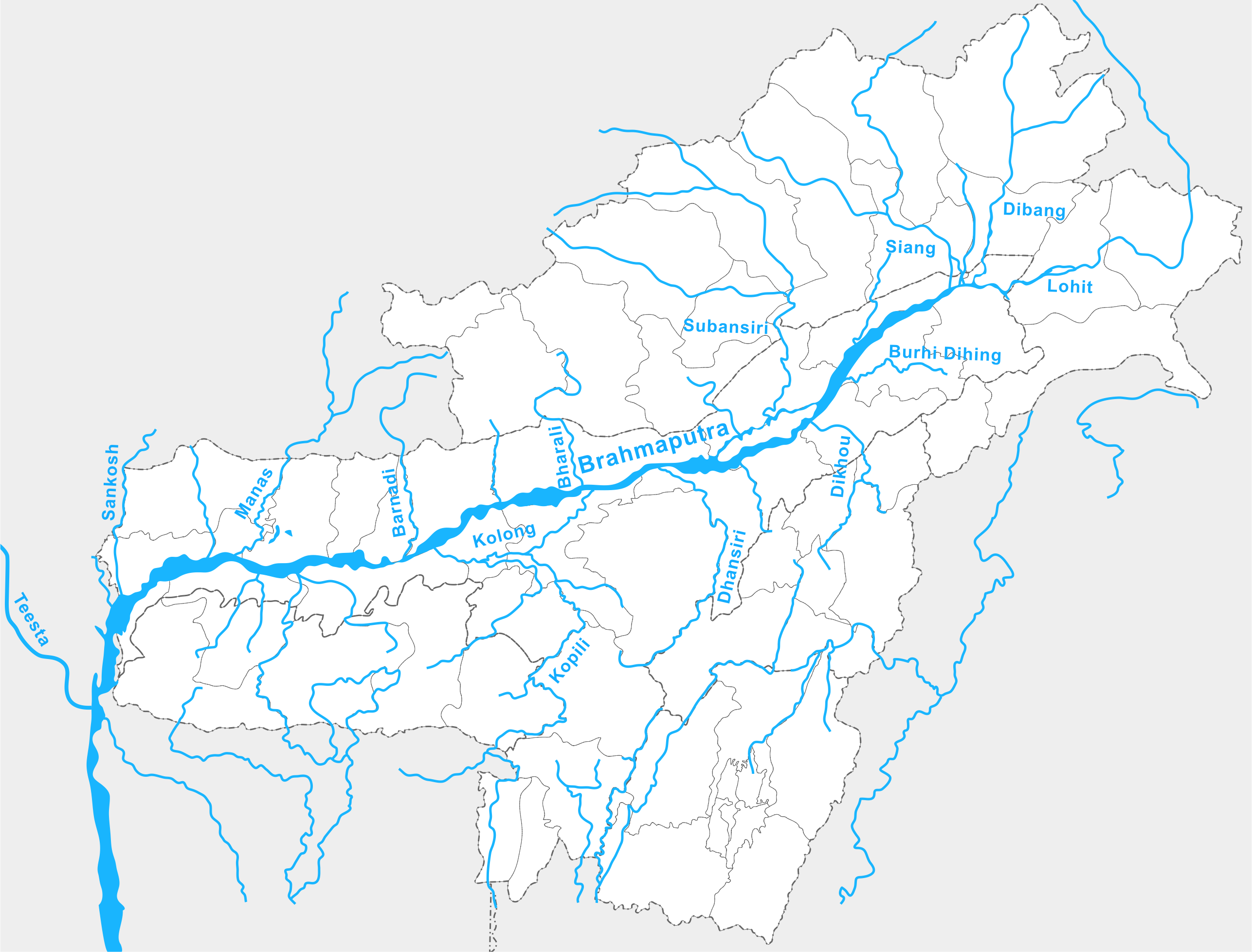 Left Bank tributaries
The Dibang

The Dibang originates near Keya pass on the
Indo-Chinese border in the DibangValley

The Dibang enters the river Lohit north of the Dibru-Saikhowa Sanctuary near the Assamese town of Sadiya

The Lohit

The Lohit River in India or the Zayü River in  China.

The river rises in Tibet Autonomous Region, in the Kangri Garpo
range, where it is known as the Zayü River

Also know as the river of Lower Damwe hydroelectric project is located
on the Lohitriver

The Dhola–Sadiya Bridge, also referred to as the Bhupen
Hazarika Setu, connecting the northeast states of Assam and
Arunachal Pradesh. The bridge spans the Lohit River.
It is also the India's longest bridge
Right bank tributaries
The Manas:

It joins the mighty Brahmaputra River at Jogighopa Assam
The river valley has two major reserve forest areas, namely the Royal Manas National Park in bhtan and Manas national park in Assam

The Teesta

The Teesta River originates from the Pahunri (TeestaKangse) glacier and flows southward through gorges and rapids in the Sikkim Himalaya.
It forms the border between Sikkim and West Bengal. In India, it flows through the cities of Rangpo, Kalimpong, Jalpaiguri and Mekhliganj.
It joins the Jamuna (the BRAHMAPUTRA ) river at Fulchhari in Bangladesh.